Preserve Your Wedding Gown
I did a ton of research on how to preserve my dress. I'd heard horror stories about paid services that didn't even clean the dress, let alone do anything to preserve it, and then told brides that if they opened the box to check on the dress it would void their warranty. Plus, I noticed that a lot of services and do-it-yourself kit sellers were using cardboard boxes with printed decorations on them—which will eventually bleed through the paper and harm the dress!
So I did it myself for just the cost of acid-free tissue and a Sterlite storage box (which I'd read was the same kind of plastic used by preservationists).
First I had the dress cleaned at my local "green" dry cleaner (not sure how much of that I believe). I got a Sterlite box from the hardware store—you can also use an acid-free cardboard box with NO printed decorations on it, but I wanted something waterproof.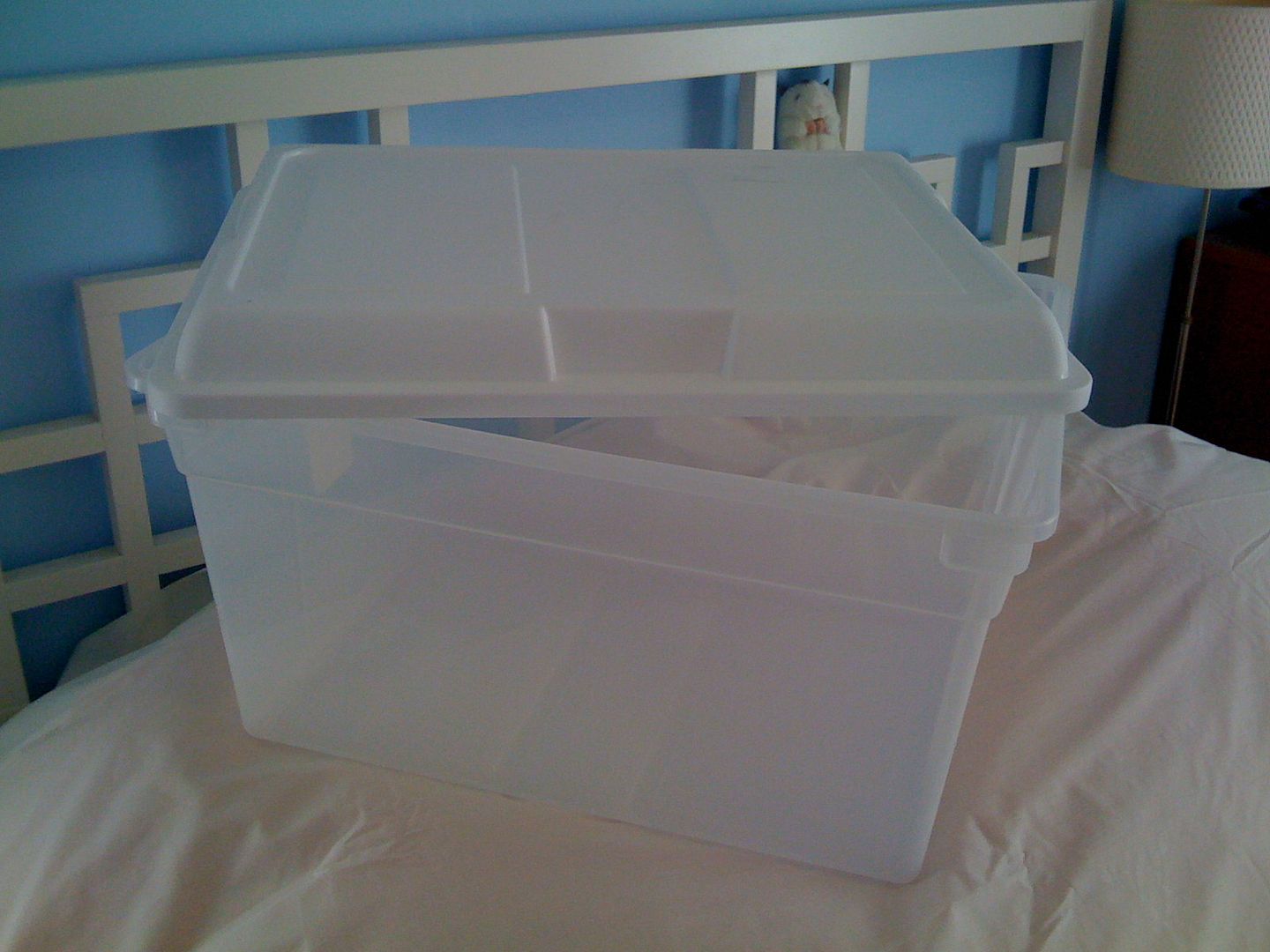 I wore cotton gloves any time I touched the dress so I wouldn't get oil on it.
I lined the box with acid-free tissue I got from Archival Methods.
Then I laid my dress on a layer of tissue on top of a cotton sheet on the bed, stuffed the bodice with crumpled tissue to preserve its shape (it has boning), and then tucked the end of the train in up near the bodice.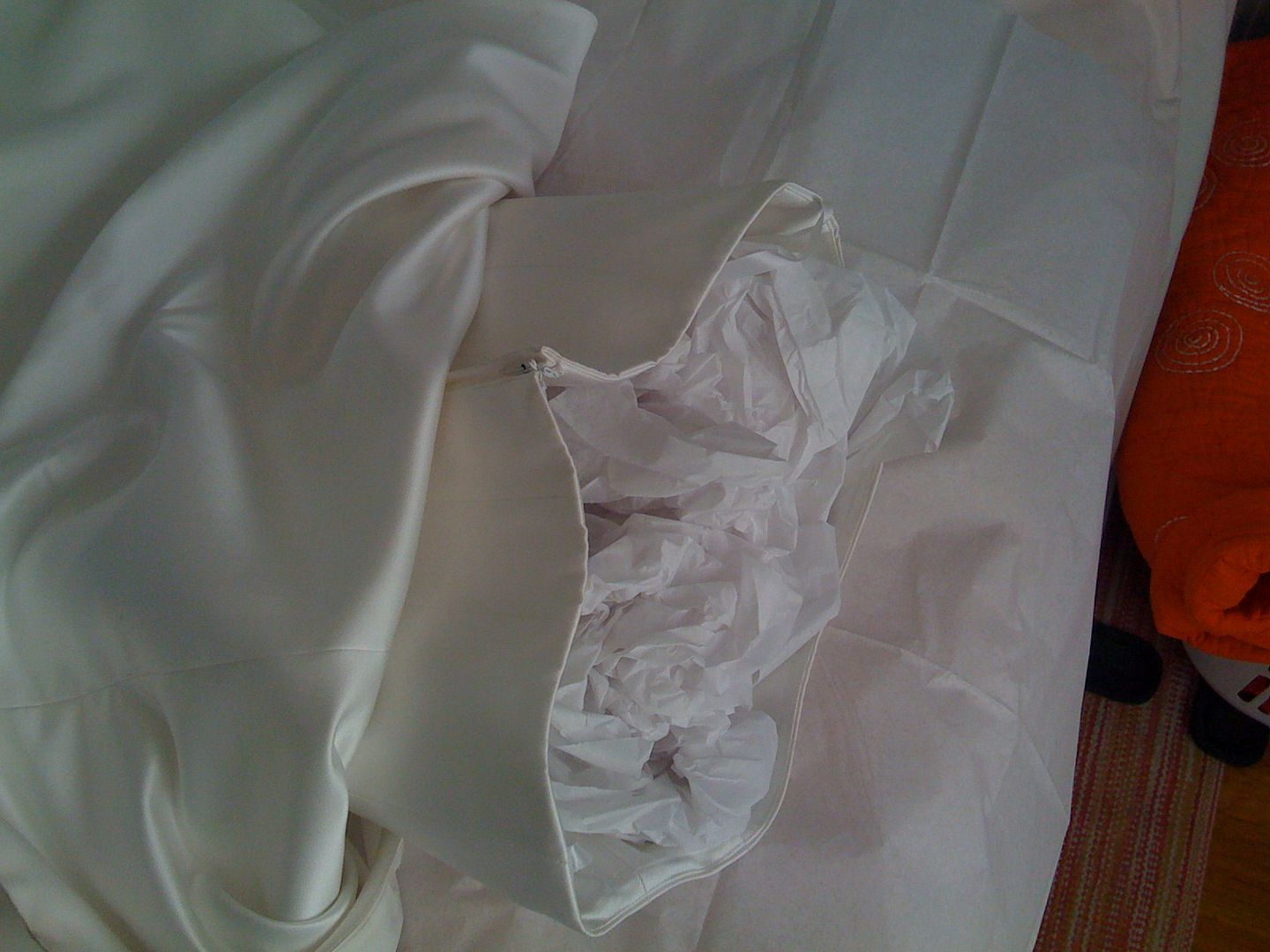 Then I tucked the sides of the skirt in and brought the edges of the tissue up over them.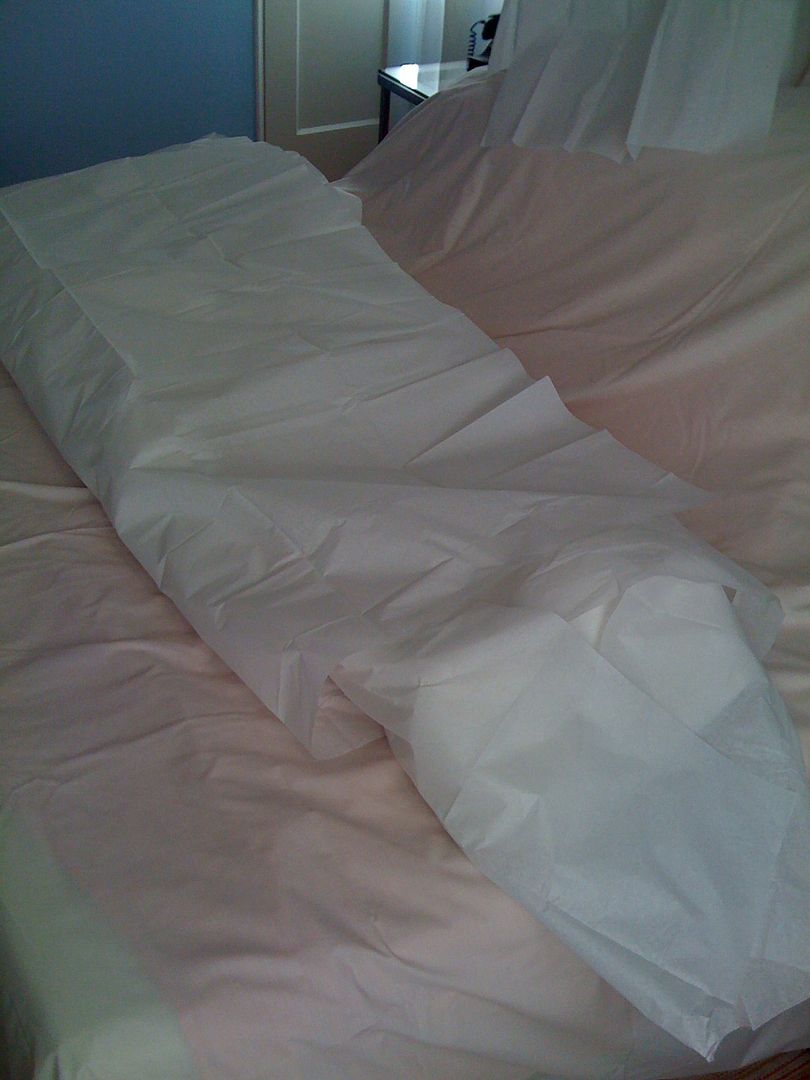 Then I folded the wrapped dress loosely in thirds so it would fit in the box (basically the only structure in it was the boning in the bodice, so I found a box that would accommodate the dress without bending the boning. There were no sequins or other decorations that would be harmed by folding).
I set the whole thing in the box with the bodice on top and unfolded, then tucked more tissue around it before I closed it up.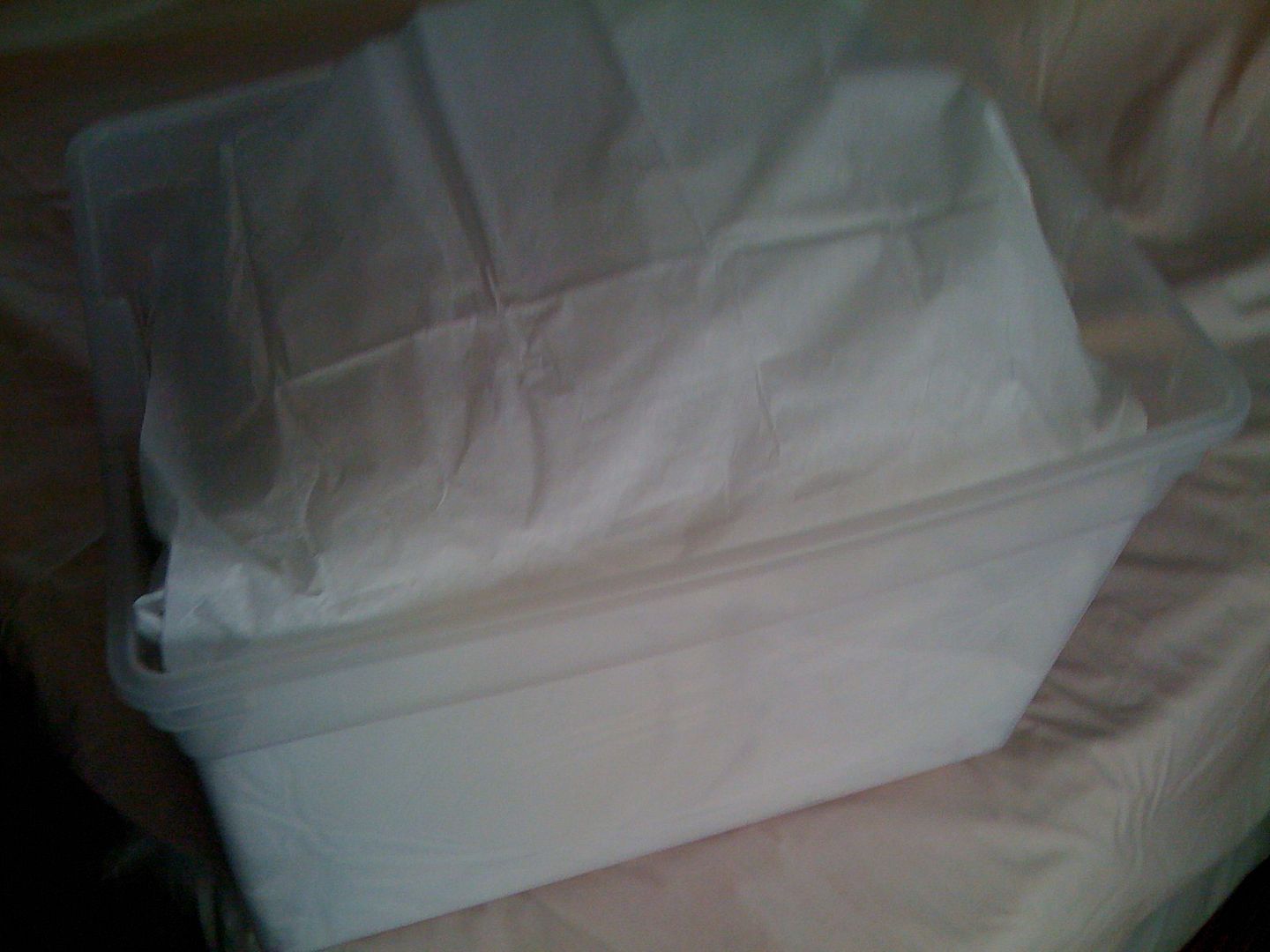 One of the readers of my wedding trip report is a museum curator, and she had these tips to add:
1. Once a year, or once every other year, re-fold your dress and repack it so the creases don't set in one place over time.
2. If you use a translucent box, be sure to keep it out of direct sunlight. Sunlight can discolor white/light fabrics, especially the parts of the dress nearest the exterior of the box.
3. Tuck a few little packets of dessicant that comes inside shoe boxes into the corners of your storage box to keep humidity at bay.
I'll let you know if it worked in 20 years!